Liposuction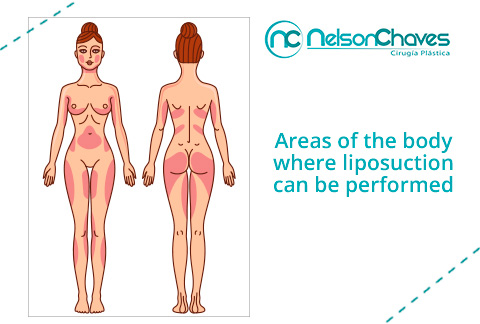 Until recently, there were no medical procedures that could eliminate fat from the body. Therefore, people had to rely on diet and exercise to achieve the figure they desired. Nowadays, technological breakthroughs have given people the opportunity to choose between several different surgical procedures that can eliminate adipose tissue in several areas of the body, including the abdomen, legs, hips, and chin.
Liposuction is an effective procedure that can get rid of fat deposits that won't go away with diet and exercise. This procedure can eliminate these deposits in just a couple of hours.
Plastic surgery seeks to quickly and properly reshape any area of the patient's body. Though the effects of plastic surgery are almost immediate, the final results will not be seen until about a month after the procedure. The results can be even better if the patient follows instructions on proper nutrition and exercise given by the specialist.
The Procedure
A cannula is inserted into to a suction machine through a small incision. Next, I start to suck out the fat with the cannula until I get the desired result. When the surgical procedure is over, a bandage or abdominal belt is placed over the area that was operated on. This will keep the patient's skin in the right place, help adequately compress skin tissue, and alleviate postoperative soreness.
The amount of time that the procedure takes depends on the area being worked on and amount of fat the patient needs to get rid of. It generally lasts between 30 minutes and three hours.
The patient should use a special elastic support device for the first three months after surgery, and we recommend lymphatic drainage sessions to ensure that the patient recovers quickly and can return to his or her daily activities. Candidates for this procedure are people who have a relatively normal weight but have fat deposits that can't be eliminated with diet and exercise.

Issues that are relatively easy to solve via liposuction, such as a dewlap, can be done with local anesthesia with sedatives. Hip or abdominal liposuction procedures require more time in the operating room and are performed under general anesthesia. During your first appointment with me, I will decide which kind of anesthesia is best suited for the procedure you need.
Liposuction - Liposculpture
I also can recommend procedures that complement the removal of adipose tissue. One technique is to reinject fat obtained from a gluteal liposuction when a patient's face has lost volume or is showing signs of aging. This practice is known as lipoinjection, and it gets great short- and long-term results.
Another procedure that often works well in tandem with liposuctions is a tummy tuck, or abdominal lipectomy. This procedure will result in a taut figure with soft skin, as lipectomies eliminate excess tissue and strengthen muscles that were weak before.
If you schedule an appointment, I will describe each of these procedures to you at my office as I create a plan specifically for you. Before determining which technique will be used, I must examine the area that you want me to operate on and determine the amount of fat and skin that will be eliminated in case I need to perform a tummy tuck.