Breast Lift with or without Implants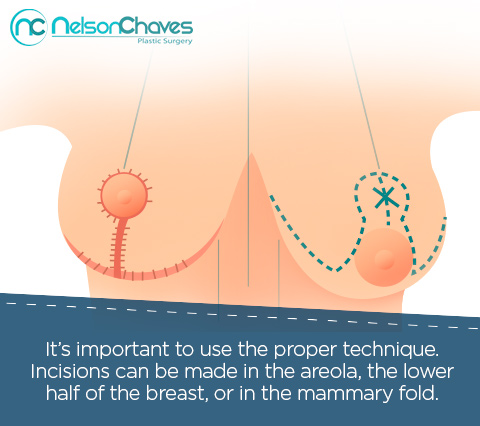 Aging, pregnancy, breast feeding, and weight loss can cause breast sagging. This can cause self-consciousness among women, as their breasts not only descend, but also lose volume and become saggy. This natural change in anatomy is difficult to avoid, but it can be solved with a procedure called a breast lift or mamopexy.
This procedure involves a series of techniques that are designed to rearrange mammary tissue, allowing the breast to regain its youthful firmness. It's important to use the appropriate technique, which can be: making an incision on the areola, on the inferior side of the breast or on the mammary fold. For better results and patient satisfaction, I design the procedure to have as short and small incisions as possible; also, I place them is cosmetically favorable zones and properly handle the skin to reduce the healing process, and all evidence of the mamopexy disappearing through time.
There are specific instances in which the loss of mammary volume will not allow the proper size or the expected aesthetic results to be obtained through a single breast lift procedure. If this happens to be your situation, I recommend complementing it with silicone mammary implants, so the restoration of the breast's outline will look more youthful and appealing.
I perform breast lifts with and without implants, depending on the patient's wishes and the condition of her breasts. During the first visit, I'll determine if implants are appropriate for your breasts or if a lipoinjection with fat tissue extracted from another part of your body is a better option. During the first evaluation, I will examine the shape and size of your breasts as well as their firmness and your general state of health. Afterwards, I will explain all the options you have, so we can analyze them and decide which one suits your particular needs.

Breast Lift with Implants
If the patient has little volume and excess skin on her breast due to sagging, I will recommend a breast lift with implants in order for her to have firmer breasts and more appealing cleavage. The volume and amount of projection will be a joint decision between the patient and me.
Breast Lift without Implants
I use this technique when the patient's mammary tissue is sufficient to reconstruct the breast's shape and can be properly positioned. During this procedure, mammary gland tissue is moved to the upper part of the breast, increasing the firmness of the tissue. In some cases, the results are so amazing that it seems as if the patient had silicone implants. I use general anesthetics for this procedure.